INTRODUCTORY OFFER – Get Your Complimentary Discount Voucher
Click the button below for the voucher request
NEED some holiday fun or an improved swing?
Then Rockingham Golf Driving Range is the perfect place.
Rockingham Golf Driving Range is a professionally run, family-owned driving range that has 10 undercover bays and a large grass tee area to practice your golf hitting and driving. There are three target greens to aim for out in the field to aim plus numerous other fun targets. There's also a Mini Putt Putt area, a chipping and pitching area, as well as well-crafted sand bunker to practice those loose lies.
Rockingham Golf Driving Range is open 7 days a week 10am  6pm Summer (5 pm winter) plus Open Late Under Lights two Nights a week on  each Wednesday and Thursday nights till 9pm providing a unique night golf experience. The range welcomes golfers from every aspect of the game, hackers, low handicappers, retirees, young players or even those just wanting to let go of the stresses of life by whacking that little white ball.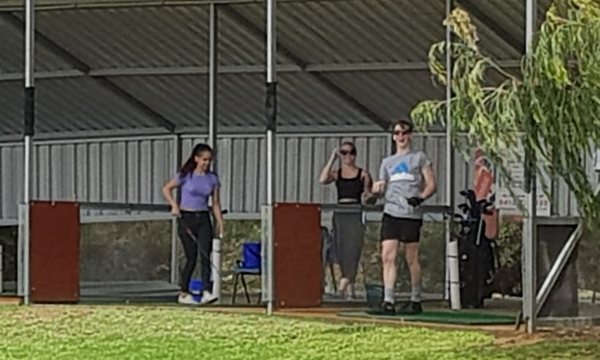 Our driving bays are undercover and can be used in any weather undercover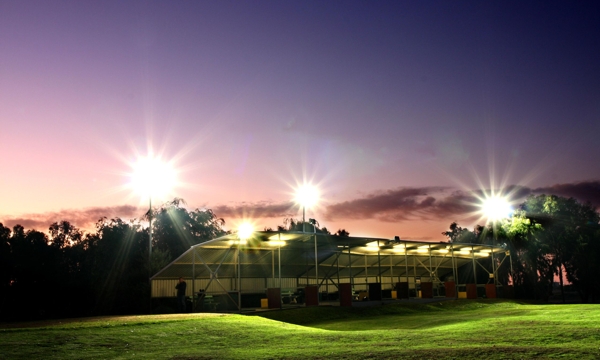 Under lights, so you can have
a swing after work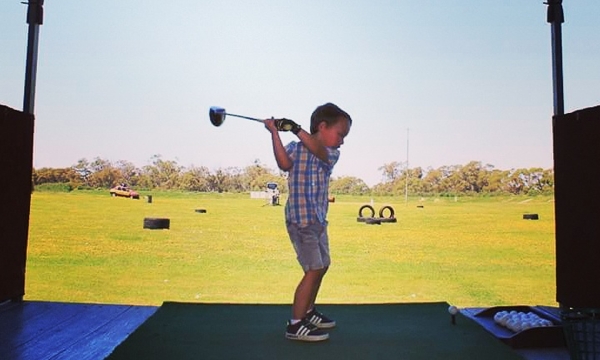 What a great way to get the kids interested in the game
Order your BUCKET OF BALLS online and get a
20% Discount Card – Minimum Order Is 10 Buckets
Note – All prices include free use of our clubs. A copy of our insurance certificate can be faxed on request.
Select your bucket options below.  Buy your buckets in lots of 10 to receive the discounted price.
This is for a single golfer.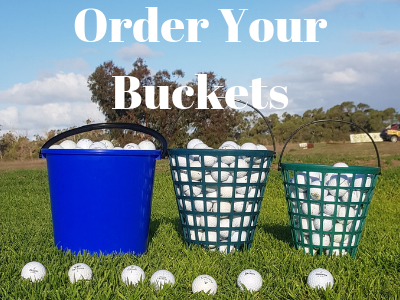 Once you have been given the bulk ball card you have  24 months to use it but you must keep the card lost or stolen cards cannot be replaced.
10 Buckets Per Purchase (Discounted)
Our Driving Range is located at 1521 Ennis Avenue, Rockingham
We can easily accommodate 30-40 or more participants at a time
Contact Us
Phone: 
0447464653    Email: charlie.gust@gmail.com